I Believe
Written by
Lori Lane
 
Lyrics

Lori is a graduate of USC with a degree in Religion. While in California going to school, she worked as a music manager.  Following graduation, she was promoted to one of the most powerful jobs in the music industry.  As you can hear in her testimony, she discerned this job grieved God's heart and was not His plan for her to work in an industry that did not honor Him.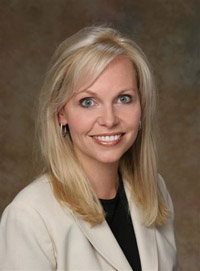 One day, after God spoke to her through her pastor's sermon, she decided to give up all her earthly power, possessions and fame.  Within days, she moved out of California with her family. Starting from scratch wasn't easy but God blessed her decision and it wasn't long before Lori had another beautiful home and successful career.  Lori is presently the Director and Managing Broker of New Homes sales & Marketing for one of America's leading real estate firms.
Lori, the youngest daughter of WIT founder, Ann Kuefner, wrote and sang her own testimony in song for the Women In Truth Ministry, debuting during the Grand Opening of the WIT Home. Played during the jail services often, I Believe has become recognized and loved as the "Women In Truth Song."
Written by Lori Kuefner Lane and recorded by Ray Lane